What our clients say
We're ever so lucky to have such wonderful customers who take to the internet to review our service.We've placed some examples below, however for the most up-to-date reviews please visit us on Facebook and TrustPilot.
[trustindex data-widget-id=357d79012ae61179f056cd45e4d]
It was such a pleasure to count on the . . . .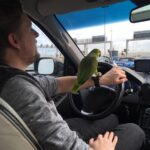 It was such a pleasure to count on the PetMoves services in our long journey from Brazil to England with our loveable PARROT Lolita. They met us punctually in the hotel near the Paris-Charles de Gaule airport and we arrived fast and safety in Folkstone train station where we continued our journey until Northfleet. Certainly, I recommend the services of the PetMoves to whom is concerned with your loveable ones!

Alex
Happier and would highly recommend it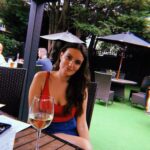 I travelled from Mexico, via Paris to London with my two cats. I had been very anxious travelling post-Brexit and during Covid, but Barry and I had months of back and forth via phone and email where he provided endless information and reassurance. On the day, everything went smoothly, Barry had helped me with all the documentation required, and it was surprisingly easy for me to enter France with the cats at the airport. He definitely knows what is he doing (he has been doing this for years and has even had celebrity customers), and is also very friendly and chatty. Barry was relaxed with my cats and allowed me to let them out of their carriers to explore the car, it was the one part of the journey they were happy. He also helped me prepare a little toilet for them and changed it once during the journey. I couldn't be happier with his service and would highly recommend it.
May May
I would recommend PetMoves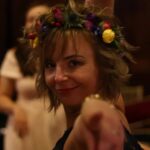 I was asked by my company to cut my secondment in Turkey short and return to the UK fairly quickly. I struggled to find a suitable quick route back to the UK for my cats. Then I found out about the great service offered by Barry and Edward. I was able to get to Paris relatively easily where I was met by Barry who took away all the stress of entering the UK. Indeed the onus was on me to ensure we had the right paperwork but from the point of pick up to drop off I could relax in the cab with my cats. Barry, I can't thank you enough. You made a very stressful journey a lot easier than expected. I would recommend PetMoves to anyone looking to transfer pets into the UK. The manifest cargo direct route is a lot more challenging.
Leah Braithwaite
Thank you so much, Barry and Edward!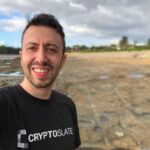 After struggling to find a method to bring my cat from Paris to London, I was fortunate to discover PetMoves. Barry and Edward provide an absolutely fantastic service and I am incredibly grateful for their prompt communication and the enjoyable drive for my cat and me from Paris to London. I would easily give them and their service 5 out of 5 stars. Thank you so much, Barry and Edward!
Nate Whitehill
CEO / Co-Founder at CryptoSlate
I would recommend Petmoves without hesitation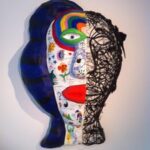 Barry and Edward helped me out when I was left down very badly by another company at the last minute. They were brilliant. The booking and information process was extremely easy and efficient despite the urgency, I was very glad that they let me travel with my cat (subject to appropriate social distancing measures) and the journey went very well. Edward is clearly a natural with animals and my very nervous cat was calm and relaxed during the long drive and afterwards – he was also very pleasant and reassuring to me. I would recommend Petmoves without hesitation.
Kim Bo
Barry and Edward at absolutely fantastic!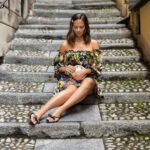 Barry and Edward at absolutely fantastic! This is such a stressful process, and they really go above and beyond in making sure that things go to plan and give you very useful information to make sure you are all set. I could not have asked for a better duo in helping us with this move. I will forever be grateful for helping me bring over our little one without him ever leaving my sight. THANK YOU x100000!
Sadaf Daryan
Market Activation Lead, Global Marketing at eBay
Friendly efficient service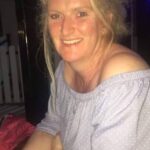 Friendly efficient service. The dogs were able to travel in comfort and no stress as they didn't have to be in their crates and could move around freely while traveling in the mini van.
Geraldine Greenwood
Thank you Barry for the efficient service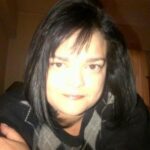 Thank you for your efficient service which at a very stressful time was such a relief. At all times Barry was concerned for our yorkie and stopped for regular breaks and that meant more to us than anything (we were collected from CDG and driven across to the UK).
Thank you Barry for the efficient service
Natalie Brown
Reliable and professional company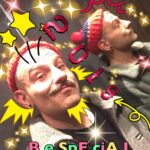 Relaxed familiar atmosphere , easy to book, avoid stress and anxiety for your pets and for procedures to aplly for them when tracelling. Reliable and professional company.
Riccardo Rubino
Lecturer at Istituto Marangoni
Amazing experience!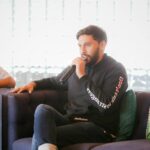 Amazing experience! Barry & Edward helped us transport two cats from Mumbai to London via Paris, and the whole experience was smooth. Thanks to Edward for making us feel welcome as we arrived back in Europe 🙂 Would definitely recommend this for anyone needing to transport their pets!
Neer Sharma
Works at Haiku JAM
Thanks again for all your help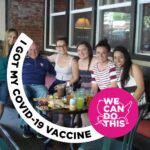 Wow what a great service Pet Moves offers. This is a stressful time traveling with your pet and Barry's knowledge is very welcomed especially at the Chunnel dealing with pet check in. Thanks again for all your help, Trixie also thanks you
Mike Washington
USSF State Coaching Education Instructor at Washington State Youth Soccer Association
Wouldn't hesitate for a second to contact Barry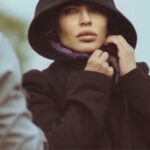 Barry is a blessing . He made my daughter's and her dog Enzo's move to London hassle free and easy . He took excellent care of my daughter while she was on her own as if she were his own daughter. Can't thank him enough. Wouldn't hesitate for a second to contact Barry any time . Blessed to have him 🙏🏼
Sana Faham
An excellent experience with Pet Moves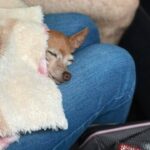 I had an excellent experience with Pet Moves when bringing my dog to the UK via Paris in February 2020.
Barry was very helpful booking an almost last minute service and quickly sorting out my queries via email. Edward picked us up at CDG airport, helped us at the border checks and made sure everyone was comfortable all the way – the car was really nice and well equipped with doggy belts, bowls and blankets. They have an easy system to arrange the meet up at the airport and are available via whatsapp all the time. The drive was very smooth with perfect breaks tailored to our needs. My dog Minnie was relaxed even after a long flight (we flew from Brazil). Edward was attentive, kind and professional. I couldn't be happier! Thank you all very much! 🐾💕
Elisa Manso Monteiro
Really appreciate your help Barry and Edward!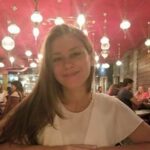 The travel was as smooth as can be, from before pick to drop off and everything in between. His son, Edward ended up driving me and was friendly, kind, and informative. Once we got to the border of the tunnel, Edward came into the Pet Check in with me to make sure everything was good to go. Overall, this was a fantastic service and a great alternative to bring our cat to the UK and avoiding placing her in the cargo. We really appreciate your help Barry and Edward! Wish you all the best.
Kristin KP
Pet Moves made travelling from NYC to the U.K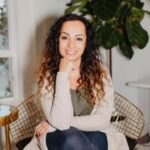 Pet Moves made travelling from NYC to the U.K. so much easier! Moving abroad is always an ordeal but even more so when travelling with a pup. My dog, Belle, is a 12 1/2 year old 7lb Yorkie and the idea of putting her in the hold was a nightmare. I found Pet Moves and couldn't be happier with the service. They made a highly stressful situation so much easier. Reliable, thorough, very flexible and understanding even when I had to change flights. Edward was kind, friendly and made going through pet reception an absolute breeze. Belle was very well taken of the whole time, as was I! Couldn't recommend more!
Hema Nair
Barry handled with ease and professionalism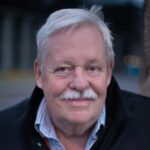 Barry made the experience of immigrating with our dog to the UK not only easy, but pleasurable. So many things that would have been daunting on our own, Barry handled with ease and professionalism. The ride was more than comfortable and Barry was great company. If we had to do it again, there's no question we'd call up Pet Moves.
Armistead Maupin
Highly recommend Barry and PetMoves!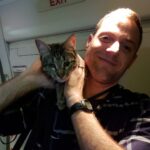 Barry at PetMoves was wonderful. His communication was excellent throughout and quite patient despite scheduling setbacks. PetMoves is also considerably less expensive than a lot of the services out there. I chose them because a colleague of mine who travels with her cats all the time recommended PetMoves. Importantly, using PetMoves allowed me to avoid sending my pet in cargo- you just never know how that is going to go. PetMoves was like a personal concierge service for me and my pet. They made my life so much easier before and during the travel. So worth it. Highly recommend Barry and PetMoves!!!
Hank Phillips
Highly recommended!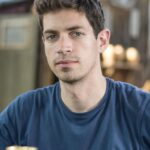 We recently travelled with Barry from Paris to London, together with our two cats. He was very nice, right on time, the paperwork went smooth, and he even had cat litter in the car. We also enjoyed a lengthy conversation on various topics. Highly recommended!
Balázs Gyurák
Fantastic experience made easy and enjoyable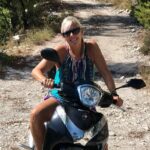 PetMoves helped me successfully get my little adopted 3 month old Greek kitten 'Leah' safely from Paris through to England. This method of transportation prevented her from having to travel by air in Cargo! They recommended and booked for me a great hotel – The Ace Hotel near CDG airport, assisted with all the required paperwork for customs at Pet Reception Calais which made for a smooth transfer, and provided fantastic transportation allowing myself and Leah to travel side by side with each other for the whole journey- Leah was so chilled out as if she was on a holiday! and because Leah was calm and happy so was I. A fantastic experience made easy and enjoyable by great conversation and support from Barry.
I would highly recommend PetMoves
Lindsey Hall
The experience was fantastic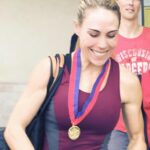 We recently used Barry and PetMoves and the experience was fantastic. We went from Paris to Folkestone and it was wonderful to be able to make the journey with my four-legged son Velly right next to me. Barry is extremely knowledgeable about bringing pets to the UK, so we had no worries with paperwork or requirements, as everything was verified beforehand. I have traveled the world with my dog, but the UK is unique in that you can only enter the country with your pet next to you (and not as cargo) if you do it via vehicle and go through the processing at the border. Barry is also a very kind and engaging gentleman and we had great conversation the whole trip. I highly recommend this service and we are truly grateful we found Barry and PetMoves.
Lisa Munyon
Former Fitness instructor at Equinox
Barry/Pet Moves was the perfect choice!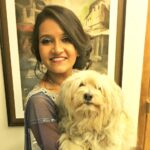 We just moved with our cat from India to the UK and Barry/Pet Moves was the perfect choice! The pickup in Paris and drop off in Folkstone was smooth; our cat was very comfortable in the huge van where she napped with us on the car seat the whole time; Barry was a huge help in getting all our documentation in order (he checked them before the flight; made the necessary recommendations). Would 100% recommend Pet Moves:)
Paroma Bhattacharya
Doctoral Researcher & Guest Teacher at The London School of Economics and Political Science - LSE
Happily recommend this service to anyone moving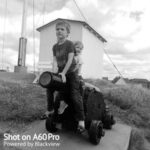 This was an awesome service without which we could not have afforded to bring our pet cat with us! Barry and Edward are trustworthy and reliable so the whole journey went very smoothly. Thanks to both Cassie is now happily settled in the U.k.
Would happily recommend this service to anyone moving back to the U.k especially my USA friends!
Vivienne Higham