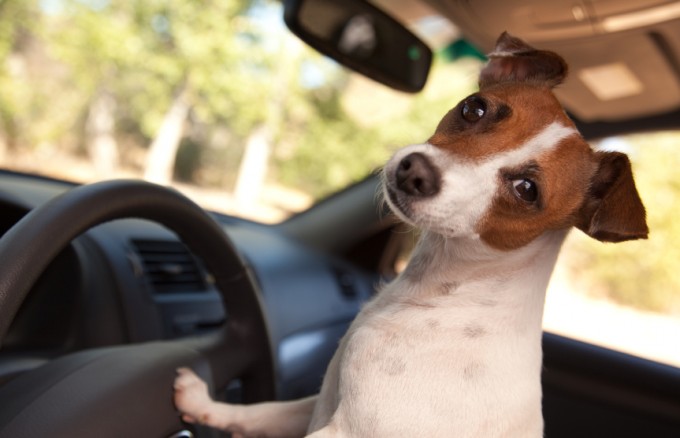 How to Move your Pets to the UK
I am not going to cover how to prepare your pets for the move, with vaccinations and paperwork, as this topic is covered comprehensively here. What I am going to discuss is the logistics of making your booking and the actual flight to the UK and then compare the standard route with the simpler alternative that we took with Pet Moves last year.
Flying into The UK With Your Pet
Initially, we made enquiries about a direct flight from the United States into the UK with one of the approved airlines. We could hardly believe that moving a pet to the UK would be so difficult, and potentially quite unsettling for our pets and we were very pleased to discover Pet Moves' service and avoid all the hassel. This is what you would need to do to fly into the UK with your pet without Pet Move's help:
If your flight is during the summer months phone your airline to check when your pet is permitted to fly (some Airlines have a no fly time when you can not fly your pets to the UK)
Phone the pet cargo center to ensure that they have a space for your pets.
Then phone the airline to book your flight
Phone pet cargo again to actually book your pet's flight. You will have to have the following information to book their flight:​
Actual size of the container and its weight

The weight of your pet​
On the day of the flight bring your pet to the Cargo Center five hours before the flight

If the weight and size of the container and your pet is inaccurate some airlines may turn you away!
Pay for your pet's flight (this amount can in some cases be more than the cost of your ticket)
Leave your pet at the Cargo Center
Your pet will be transported to the UK in the hold of an aircraft (not necessarily the one you're flying on)
When you arrive at Heathrow you will have to go and collect your pets at the Animal Center, which is not at "Arrivals" in Heathrow but in another part of the Airport. Here you will have to wait until they have checked all your papers and then you have to pay them a large amount of money over and above what you paid for their flight. Sometimes your pet's papers won't be ready until the following day, so you will have to stay overnight somewhere near the Animal Center.
Travelling to the UK with Pet Moves – The Hassle-Free Alternative
If you want an easier and less traumatic experience for your pet you can fly to Paris where Pet Moves will meet you at the Airport. Here's the more convenient option:
Book your flight to Paris Charles De Gaulle (CDG) Airport. If you book with Air France then they will allow your pets to fly as excess luggage which is significantly cheaper than flying in cargo to the UK. If your pet is small enough you can even take them in the aircraft cabin with you.
Phone or Email Pet Moves with your flight number, airport and time of arrival – they'll give you a quote which includes carrying you, your family, your pet(s) and luggage from the airport to the UK via Eurotunnel. The Eurotunnel ticket and customs fees are also included. You can pay over the phone with your credit card which is a protected transaction.
You do not have to go to a Cargo Center – you take your pets with you and they will get booked as excess luggage when you get your boarding ticket and book your luggage in.
All the animals go in a separate pressurized cargo area even if they are booked as excess luggage.
When you arrive in Paris, you collect your pets at the same time as your luggage and there are no extra fees to pay then either.
Pet Moves will meet you in the airport and help you get to your car with your family, luggage and pets.
Pet Moves will now drive you and your pets to your destination in the UK and help with getting your pet(s) through British Passport Control. They use air-conditioned comfortable VV Transporter Shuttles to drive you and your pets to your home. No renting of a car or waiting for your pets overnight. Just a relaxing trip home with your pets alongside you.
We highly recommend Pet Moves if you're thinking about flying to the UK with pets, it's a much better alternative – much more convenient for you and kinder to your pets. It was also a good financial decision because by the time you add up the difference of how much cheaper it is to fly to Paris with your pets, the cost of an overnight stay near the Cargo Center, the fees and other costs – using Pet Moves really made sense.